MANLY MEN WHO CAN DANCE
17. HELPERS AT HANCOCK DANCE
Manly men who jumped out of aircraft, flown airplanes, commanded troops, taught in education, played collegiate athletics, and all around MANLY MEN. Chuck Grindle, Matt Brown, Scot Forster, Mike Sullivan, J R Watkins,
16. JIMMY STEWART
James Maitland "Jimmy" Stewart (May 20, 1908 – July 2, 1997) was an American actor. Known for his distinctive drawl and everyman screen persona, Stewart's film career spanned 80 films from 1935 to 1991. With the strong morality he portrayed both on and off the screen, he epitomized the "American ideal" in the twentieth century. In 1999, the American Film Institute (AFI) ranked him third on its list of the greatest American male actors. During WW II Stewart was concerned that his celebrity status would relegate him to duties behind the lines. In 1942 he was sent to England as part of the 445th Bombardment Group, to pilot a B-24 Liberator. In November 1943 Stewart was promoted to major following a mission to Ludwigshafen, Germany, on January 7, 1944. He was awarded the Distinguished Flying Cross for actions as deputy commander of the 2d Bombardment Wing, and the French Croix de Guerre with palm and the Air Medal with three oak leaf clusters. Stewart ultimately made the rank of Major General in the Air Force Reserve. A talented dancer he was most famous for his Charleston routine in the Christmas Classic Movie "It's a Wonderful Life."
Colonel Stewart receiving the Croix de Guerre with Palm in 1944
15. WILD BILL DONOVAN
Born at Buffalo, New York, January 1, 1883, he earned the Medal of Honor for service in World War I, where he earned the nickname "Wild Bill." He is the ONLY American to have received our nation's FOUR highest awards, The Medal of Honor, the Distinguished Service Cross, the Distinguished Service Medal and the National Security Medal. During World War II, he founded, and then led, the OSS (Office of Strategic Services – the predecessor of the Central Intelligence Agency (CIA). Following the war, he served as an Assistant to Robert Jackson, Chief American Prosecutor at the Nuremberg War Crimes Trials. He also served as United States Ambassador to Thailand in 1953. In his biograpy was said to be an OUTSTANDING BALLROOM DANCER. Upon his death President Eisenhower said he was the "Last Hero."
14. ALEK SKARLATOS
Alek Skarlatos is an American former Army National Guard soldier who, along with fellow Americans Spencer Stone and Anthony Sadler, a Briton, a Frenchman, and an American,[2] stopped a gunman on a Paris-bound train travelling from Amsterdam via Brussels in August 2015. He was awarded the United States Army's Soldier's Medal from U.S. President Barack Obama. All six, save for the French passenger who wished to remain anonymous, received France's highest decoration, the Chevalier of the Legion of Honour, from French president François Hollande. The Americans also were awarded the medal of the city of Arras, France. Skarlatos was invited to compete on season 21 of ABC's Dancing with the Stars with pro dancer Lindsay Arnold as his partner. They finished in third place.
13. ARNOLD SCHWARZNEGER not only the "Terminator" and the "Governator" but also a Tango Whiz in "True Lies" with Tia Carrere.
12. JR MARTINEZ an infantryman serving with 101st Airborne Division, was severely wounded in Iraq in 2003 and ultimately had 33 operations. In 2011 he won the "Dancing With The Stars" competition.  A true MANLY MAN.
11. CHUCK YEAGER not only broke the sound barrier but could Foxtrot and do the Jitterbug as well as anyone.
10. RONALD REAGAN Army Officer in World War II, actor, governor and president "Ronaldus Magnus" could also dance in a suave a debonair manner. When President authorized September as "Ballroom Dancing Month".
9. JIM THORPE – Won numerous Olympic medals, played pro baseball and football, and most importantly won the Intercollegiate Ballroom Dancing Contest in 1912.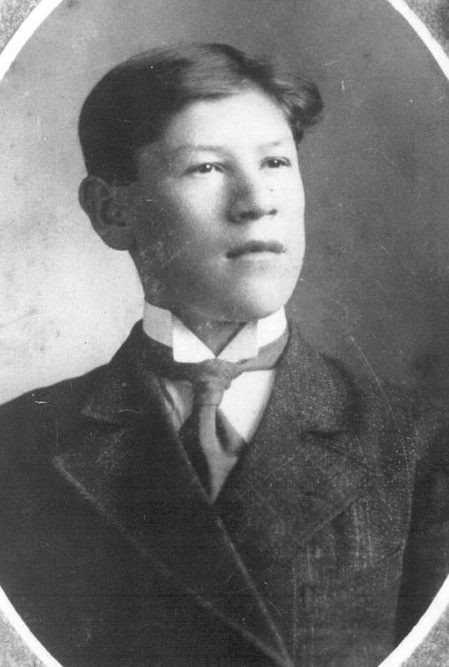 8. CARY GRANT- Gave new meaning to the word "Debonair"…Danced in numerous movies

7. CLARK GABLE- made Scarlett Ohara swoon and almost made the Yankees quit. Did the Virginia Reel and a waltz in "Gone With the Wind."
 
Gable as an Aerial Gunner on a B-17 in World War II shot down two German planes.
6. SEAN CONNERY- The first and best 007. Did the Tango in "Never Say Never Again In 1946, at the age of 16, Connery joined the Royal Navy, during which time he acquired two tattoos, of which his official website says "unlike many tattoos, his were not frivolous — his tattoos reflect two of his lifelong commitments: his family and Scotland. … One tattoo is a tribute to his parents and reads 'Mum and Dad', and the other is self-explanatory, 'Scotland Forever'. He trained in Portsmouth at the naval gunnery school and in an anti-aircraft crew. He was later assigned as an Able Seaman on HMS Formidable."
5. JOHN WAYNE- The "Duke"- Won the "Wild West" by himself… Was also a tremendous Jitterbug dancer.

4. FRANK HANCOCK- Invented the term "Dancing Infantryman"
3. CHARLTON HESTON- Moses, Ben Hur, and Gordon of Khartoum- He was "The Man". Smooth as silk on the dance floor. In 1944 he joined the military. Heston enlisted in the United States Army Air Forces and served for two years as a radio operator and aerial gunner aboard a B-25 Mitchell medium bomber stationed in the Alaskan Aleutian Islands with the 77th Bombardment Squadron of the Eleventh Air Force. He reached the rank of staff sergeant. After his rise to fame, Heston narrated for highly classified military and Department of Energy instructional films, particularly relating to nuclear weapons, and "for six years Heston held the nation's highest security clearance" or Q clearance. The Q clearance is similar to a DoD or DIA clearance of top secret.
2. NOAH GALLOWAY- An Infantryman with 101st Airborne Division in Operation Iraqi Freedom lost his left arm and left leg in combat. Competed on the Dancing With the Stars Program and finished in 3rd Place…A VERY MANLY MAN!!!!
1. GEORGE WASHINGTON (MASTER OF THE DANCE)
They don't call him the "Father Of Our Country" for nothing… Warrior /General / President …and also known as the "Best Minuet Dancer in the Colony of Virginia." Our first President, known today mostly for his military and political accomplishments, was known throughout his lifetime for his accomplishments on the dance floor. The private assembly, the public ball, and the afternoon dancing party served the same role for Washington and his generation that cocktail parties, golf outings  and country clubs serve today—venues to bring the political leaders, financiers, military leaders and power brokers together under favorable and visible conditions.  For most of his career, George Washington depended entirely on the inter-relations between these groups of people, socially, economically, and politically. In many cases, dancing was simply an excuse for a party and one of several activities at the event. While a great many stories about George Washington may well be legend, (chopping down the cherry tree, throwing a coin across the Potomac, etc.) it is obvious that General Washington's legendary performance in the ballroom should certainly qualify him for the title of "Master of the Dance." A French envoy was quoted as saying Washington "Danced like a God."